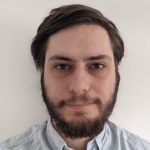 Updated by Callum
Exporting your data
We know that good data is the key to the success of your business. That's why we've added data export options so that you can get the data you need to grow your business in your own way.
What can I export?
What can I use it for?
It's up to you but here are a few options you could consider:
Use your user data export to set up a mailing list or marketing campaign with services like MailChimp or Drip.
Use your Activity data to inform future content production or target your most dedicated SupaPass users.
Import your sales data to your favorite spreadsheet tool.
Looking for something else? If you'd like other information you can
let us know
so that we can develop it in the future!