Stuck for ideas? Our team can create the first draft of your landing page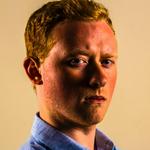 Updated by Tommy
Do you want our team to create a custom design for your landing page to get you started?  
If you want to kickstart your new website landing page we can help - simply fill out this quick form and we'll get you a beautiful design for your brand to get you started.  It only takes a few minutes to fill out!
This is the first step to build your fantastic-looking site to showcase your content and branding in the way you want. 
Once we've made it for you, you'll be able to change anything you want with a couple of clicks.  The draft design we'll send is a great way to learn how to use the Website Builder blocks, so that you're not starting from scratch.   
Check out the "Using the Web builder" guide to get a quick tour on how to make the most out of your landing page's customization features.
Here's some detail about the form, so you'll know what to include: 
What is the name of your app? This is how people will recognize you, so make it memorable!
What's your email address? All communication will be directed here.
What are the objectives of your landing page? Do you want people to listen to your podcast? Subscribe to your courses? Download your app? Select as many as applicable or type your specific aim by selecting "Other"
CTA (Call To Action): A call to action is directing your visitors to engage with you. This includes:

Your marketing message, which should be a punchy phrase that "sells" what you're offering
Your main call to action for customers, which is the text on the buttons that invites your users to click. It could be "Listen to the podcast", "Subscribe now!" "Contact us" or any other short phrase that aligns with your goal.
Where do you want the CTA button to go? It can be anywhere you want. An existing page, your podcast, the subscription page, just let us know either pasting the URL in the text box or describing what you want it to do.

Hero image: This is your head banner and the first thing your customers will see. Make it simple so any text or buttons you want over it will be showcased nicely. Ideally, your image should be 1920x1080, jpeg, or png formats and no bigger than 10 MB. If you don't have a personalized one, you can take a look at Unsplash for free, HD stock images.
More images: Anything that's relevant to your branding that can be placed throughout the site, promotional images, book covers, podcast branding, or color swatches that define your brand. 
Logo image: If you have one, please upload it in png or jpg. This will show on the top left corner throughout your site and serve as a "home" button for your customers to navigate
Promotional text/marketing copy: What do you want to communicate to your visitors? What should they know about you and your content that will motivate them to stick around? Keep it short and concise to engage your audience effectively. 
If you have an existing site from where you'd like us to copy the text, please paste the URL here.
Layout: Here you'll select what "building blocks" will compose your landing page. Select as many of the given options as relevant.
Styling: These are the little details that complete the look of your site. You can choose if you want your buttons round or square, select a light or dark theme, and the font displayed throughout the site. Keep in mind that you can always change these from the Branding section of your dashboard.
Other: Anything else that we should consider while building your page? Feel free to tell us what you're going for, what your motivation and mission are. It's always helpful to know more about you and your content so we can make the site completely yours.
Once you've submitted the form, we'll be notified and get to work on it as soon as possible. We'll reach out if we need anything else, and you can do the same at success@supapass.com if you missed something or have more suggestions.  Let's start designing!