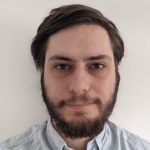 Updated by Callum
We know that good data is the key to the success of your business. That's why you can now export your user information directly from SupaPass for use in setting up mailing lists and more.
Managing your user data
Find individual users and get lists of users for your records, importing to your CRM and more.
Users at a glance
The users tab gives you a quick insight to all of your users, with your most recent registrations listed first. Here you can quickly check up whether a user has verified their email, the source of registration and profile personalization such as their name.
Just need to look up one user? You can search for a user by their email address then click on the link in the table to find out more about their sales history.

You'll Find Even More Data in the Export File
Just follow these simple steps to download your data:
From the left menu, click 'Users'.
Click the 'Export (to CSV)' button.
Select the file you want to export, then click the download button.