Steps to set up your apps
Steps to set up your apps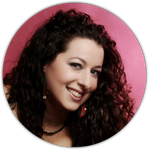 Updated by Juliana Meyer
Once your website is set up from the previous steps, you're nearly there with your apps.
These are the additional steps for your apps:
Register for your Google Play, Apple App Store, and Firebase accounts.

This can take a few minutes to register for each one, but can take over a week to get your DUNS number and account approved, so we recommend starting this process as early as possible (don't first wait until your website is ready).
Complete your App Builder form with all the information you want to show in the App Stores for your App. 

This should only take a few minutes, if you already know how you want to describe your app to your audience.
If you want to include In-App-Purchases and Push Notifications you'll need to link your accounts

This step can be quite fiddly and technical - we'll hold your hand and have detailed guides on how to do it.  It doesn't take long, but it's a fiddly process to follow each step. We recommend doing it with a nice hot drink. 
Add price plans for your In-App-Purchases and Submit your App Builder form, so we can send your apps for Review in the App Stores.

It only takes a few minutes to add these final details, but then the app store approval process can take a few days and sometimes a couple of weeks, so it's good to get this process underway as soon as possible, and don't worry if you still want to add more content - you can add content whenever you want and the apps will automatically update with them! 
Top Tip: please note that new price plans, products and app icons require new builds.
And that's it! Your apps and website will be live for your content, community and paywall!