Why isn't my video available immediately?
Why isn't my video available immediately?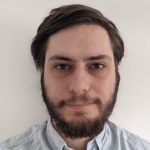 Updated by Callum
Upload times
How long does a video take to upload?
Upload times can vary based on a few factors, including but not limited to your connection and the file size. Larger files will take longer to upload, and we recommend uploading using the Media Library to upload them instead of the content form, as this allows you to continue to use the rest of the dashboard while the file uploads in the background.
Publishing
I've published my video content; why isn't it available yet?
Files uploaded to SupaPass undergo a transcoding process, which needs to complete before your video may go live. The transcoding process converts your video into multiple formats so that the optimum version is played back to your users depending on factors such as their download speed and screen size (like other streaming services such as Netflix).
How long will transcoding take?
It can take up to 6 times the length of the video to process. Our sophisticated systems create 6-10 copies of your video at different resolutions to stream your content seamlessly without buffering at the best resolution for their connection.
This process takes time, so while it may be frustrating when you want to publish instantly, you offer your audience a seamless streaming experience!
How should I factor in transcoding times to my release schedule?
We'll only publish content after the transcoding process has finished; this prevents your users from playing a video and experiencing an error. If you set a piece of content to publish immediately and the file is still transcoding, we'll publish it as soon as transcoding completes.