It's all about your brand: adding your logos and branding colors
It's all about your brand: adding your logos and branding colors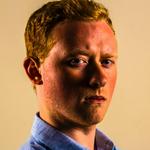 Updated by Tommy
If you're a podcaster you'll have already completed this when you first created your account. 
Here is where you really get to make it yours, add your logo, match your colors to your branding guide and make sure you're instantly recognizable. Need to change it later? Just open the Branding tab!
Logo image
You may have already selected a logo profile picture during signup, and here's where you can change it. This image will be displayed on the top left of your website and on the info tab of your apps. You can upload directly from your computer or select a previously uploaded image from your library.
Square Logo Icon
A square image of your logo/brand that can be used as the app icon for your mobile apps. Make sure that this image does not have a transparent background.  
Color
Set the color for your site/app buttons and icons. This color will be your main theme color and will be used in lots of places on your website and mobile apps.
You can add your own hex code or RGB code in the picker, move the picker around or choose from the suggested selection.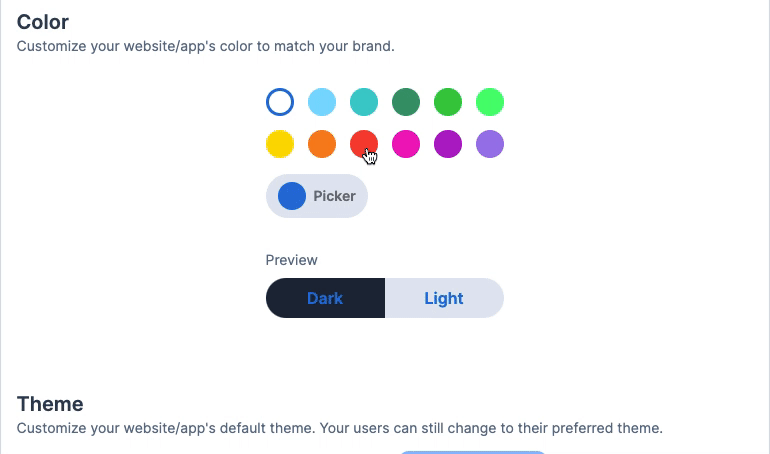 Theme
Choose whether light or dark theme suits your brand the best.  This sets the background for your content and other pages.  
On your apps your audience will be able to switch theme based on their preference to enhance accessibility, so when you pick your color ensure it's legible on both dark and light theme. 
Marketing Video 
This is where you can add a marketing video to introduce you and your service. 
This will automatically show on the info tab of your apps
It can also show on your website landing page if you add the 'marketing video' block in the Website Builder (There can only be one marketing video on the website landing page). 
Don't forget to click 'Save' before you leave the page!
Your Branding is Powerful!
Once you've added your branding images and chosen your accent color and theme, you'll see your website and apps come to life with your brand's personality.