Link to your Google Play Store
Link to your Google Play Store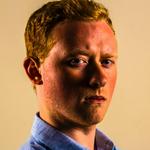 Updated by Tommy
Before linking your Google Play Store
The process of linking the android app is a bit lengthier than linking your Apple account.
First, follow this Google Support article to create a Payments Profile for your Google Play Store account.
Once you've made and linked a Google Payments Profile, please follow the instructions below to configure your store account to allow your SupaPass App to collect In-App Payments.
Linking your Google Play Store
Login to the Google Play Store console as the account owner - https://play.google.com/apps/publish/
Click 'Settings' on the left-hand side, then 'Developer Account'. Then click 'API Access'.
If you scroll down you should see a section titled 'Service Accounts'. Click the 'Create New Service Account' button. This will pop up a box.
Click the link to the 'Google Cloud Platform'. It should open a new window.
If a box appears on this new window, select your country and accept the Terms of service. At the top on the blue tab there should be a drop-down menu to select your project. By default, it should already have selected 'Google Play Android Developer'.
 On the left-side scrolling menu, click 'Service accounts'
Click '+ Create service account' at the top.
The Service account name should be: GooglePlayPaymentVerification.
Service account id should be auto-filled to be googleplaypaymentverification@SOMETHING.gserviceaccount.com - where the 'SOMETHING' is will be some account reference. Please note this entire service account id email, it will be needed below.
You can leave the Service Account Description empty.
In section 2 'Grant this service account access to project (optional)' please select the role of 'Service Account User'
Skip section 3 'Grant users access to this service account (optional)' and click Done
You should be taken back to the Service Accounts table where you should see the GooglePlayPaymentVerification entry listed. On the right, there is an 'Actions' column with a 3-dot icon. Click the icon. You should see a box pop up with 'Create key', click it and another box will open.
In the bottom right of the 'Create a private key for 'GooglePlayPaymentVerification'' box, click 'Create'. This will download a file ending in .json to your computer. Please send us this file then delete it. Click 'Done'.
Return to the 'API access' page of the Google Play Store console. If the box is still onscreen press 'Done' and the page will refresh.
Go to Users and Permissions on the left of the Google Play Store Console page. Then click 'Invite new user'. For the email address please enter the service account id that you noted earlier, beginning with 'googleplaypaymentverification@'... In the 'Account Permissions' tab tick only 'View app information and 'View financial data'. Click 'Send invitation'
Please send the .json file that was downloaded as part of service account creation to success@supapass.com and then delete it.
Excellent - you made it!  Apologies that this one is a rather lengthy process but having your own app will be worth it!  If you have any questions please contact us anytime at success@supapass.com and we can help to make this as easy as possible for you. Thank you!