Delete Users from Sendinblue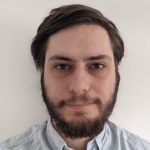 Updated by Callum
Deleting Users from Sendinblue
Due to GDPR regulations this is a very important step. If you have any Zaps that add user's data to your CRM you MUST also be prepared to delete their information if requested. You as the data Controller are legally responsible for the secure storage, handling, and transmission of your user's personal data, not SupaPass. On receiving a right to be forgotten request you must comply and remove the user from your CRM as well as from the SupaPass database.
Many other CRMs allow you to delete contact information via Zapier. Where available we encourage you to set up the delete user zap as this allows the removal of users from your CRM at the same time as they are removed from SupaPass. Unfortunately Sendinblue does not support this functionality.
To delete users from Sendinblue:
Delete contacts manually from Sendinblue using their instructions.
Once this is complete, contact us to delete your user from SupaPass.
The user will be deleted from both platforms.