Connect Facebook Pixel to your SupaPass website
Connect Facebook Pixel to your SupaPass website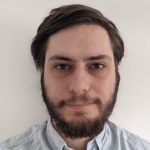 Updated by Callum
Here you can lean how to:
Set up your Facebook tracking pixel
Connect your tracking pixel to your SupaPass account
Test your Facebook pixel integration
Easily connect Facebook Pixel with your SupaPass site
You can add Facebook Pixel directly from your SupaPass Admin Dashboard:
Head to Integrations in the left menu
click Analytics tab
Add your Facebook Pixel Token (from your Facebook Account)
Click Save
And that's it!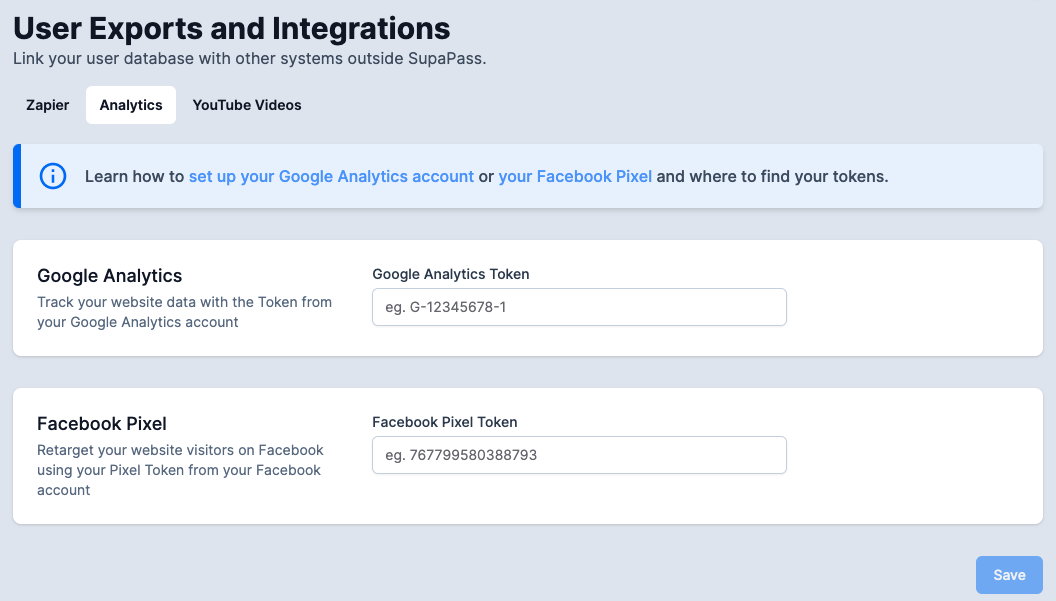 If you don't yet have an account with your Facebook Pixel, there are details below on how to set one up.
What is the Facebook pixel?
The Facebook pixel is a piece of code that you place on your website. It collects data that helps you track conversions from Facebook ads, optimize ads, build targeted audiences for future ads and remarket to people who have already taken some kind of action on your website.
How does the Facebook pixel work?
The Facebook pixel works by placing and triggering cookies to track users as they interact with your business both on and off of Facebook and Instagram.
You can use the pixel to:
Make sure your ads are shown to the right people. Find new customers, or people who have visited a specific page or taken a desired action on your website. 
Drive more sales. Set up automatic bidding to reach people who are more likely to take an action you care about, like making a purchase. 
Measure the results of your ads. Better understand the impact of your ads by measuring what happens when people see them.
Facebook: Before you get started...
Before getting started you will need the following:
A Facebook account
An active Facebook page
A payment card (for placing Facebook ads)
Setting up an advertisement
On your Facebook page click the 'Promote' button

Click the option to promote your website
Enter the information for your advertising campaign
There should be an option to toggle on a Facebook pixel. Toggle this on and select 'get started'.
Click developer instructions and copy your Pixel ID
Open your SupaPass Admin Dashboard, Head to Integrations tab and paste the Pixel ID into the Facebook Pixel ID field, we'll handle the rest.
Testing the connection
To finish connecting SupaPass and Facebook Pixel you will need to test the connection.
First follow Facebook's instructions, repeated here:
Go to Facebook's Events Manager.
Select your Pixel from the left menu.
Open the Test vents tab and Paste the url of the homepage for your SupaPass site into the test browser events field.
Check that the event is successful before proceeding.
Submitting your advertising with Pixel
Facebook Pixel takes a few hours to start bringing in analytics to its dashboard. You may wish to wait for a few hours before proceeding with the next steps.
When running an ad campaign with a link to your SupaPass website, just tick the 'Pixel' option!