Automated Notifications FAQ
Automated Notifications FAQ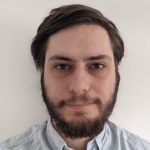 Updated by Callum
Have some questions about Automated Notifications? Here are some answers to common questions.
What can I share with Automated Notifications?
We currently support sharing Video, Audio and Article content but not podcasts or imported blogs. We're working on updating the feature to include RSS over the coming months.
You can post any content from your SupaPass app, but please be aware that terms of use may differ for each social media account you post to.
If you are sending Push Notifications we strongly advise you to read both the Apple App Store Review Guidelines and the Google Play Store Developer Content Policy, especially where they relate to Notifications.
How do I customize my message?
You can send a custom message up to 280 characters using the 'Notification Message' field on the content form. If you're sending a Push Notification we recommend putting the most important information at the start and keep it brief as only a small portion of the message appears on the user's screen.

Why is my message limited to 280 characters?
We cap the message at 280 characters to be compliant with Twitter's character limit.
Do you support posting to other services?
All of the examples we have shown use the same trigger and have been tested by the SupaPass team. Posts to other places might work if the third party you're attempting to integrate with can accept our trigger. Feel free to let us know which integrations you need by emailing support@supapass.com