Set up Automated Notifications for email and push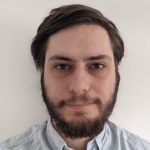 Updated by Callum
Engage your users whenever you have new content and save time with automated notifications - on email & mobile app push notifications
Here you can learn how to:
Turn on your automated notifications
Customize your automated notification messages
Turning on Automated Notifications
Automated Notifications is such an amazing feature for your content! Once you've enabled it, you'll be able to:
Drive your audience to your content immediately without having to create a marketing campaign or send a manual email.
Just upload your new content and your members will automatically get notified about your new content with a push notification on their devices.
What can I share with Automated Notifications?
We currently support sharing all content types through Automated Notifications. The setup for podcasts is slightly different as it is set at List level (see below).
You can also automatically send notifications to your social media platforms, for more instructions check this article out. When you share your content from your site/app, please be aware that terms of use may differ for each social media account you post to.
If you are sending Push Notifications we strongly advise you to read both the Apple App Store Review Guidelines and the Google Play Store Developer Content Policy, especially where they relate to Notifications.

How do I customize my message?
You can send a custom message up to 280 characters using the 'Notification Message' field on the content form. If you're sending a Push Notification we recommend putting the most important information at the start and keep it brief as only a small portion of the message appears on the user's screen.

Does the notification open the content?
Yes! When users tap the notification the app is opened on the content item that you posted from. This feature is currently only available on iOS.
Why is my message limited to 280 characters?
Keep it concise to grab attention - short is best and only a short message shows on screen in a push notification. We also cap the message at 280 characters in line with Twitter's character limit, so you can easily post to socials to easily attract more visitors.
How do I post a new episode notification for my podcast?
Save time! Now whenever you release a new podcast episode on your podcast host via RSS, your SupaPass powered site and app will automatically update your audience via email, push notification, and on socials!
To ensure notifications are on, enable them on the Podcast Series (List) so that notifications are automated for all episodes of your Podcast.
If you have multiple podcast series (e.g. Podcast Network), you can choose to have notifications on for some Podcast Series and not all. Notifications will go out for every episode of your series when notifications are on.
To set up notifications to automatically post whenever you release a new episode via your RSS feed:
Open the podcast List and click the 'Edit' button.
Scroll down to the Notification section, toggle on 'Notify On New Content' and add a (optional) custom message.

Click Save.
Your notifications will now go out automatically each time you release a new episode via your RSS feed. The message will be the same each time unless you change it, so a general message works best unless you prepare a new specific message ahead of each release/
Do you support posting to other services?
All of the examples we have shown use the same trigger and have been tested by the SupaPass team. There are many services you can connect via Zapier that can accept those triggers. Let us know which integrations you need by emailing support@supapass.com