Create your podcast website in under 5 minutes
Create your podcast website in under 5 minutes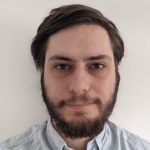 Updated by Callum
If you're a podcaster you can have a site ready for it to go live in under 5 minutes. Exciting hey?!
When you first sign up, three simple screens will guide you through our automatic website builder:
Type in the name of your Podcast.
Customize with your logo and color theme.
View and edit your new website.
And that's it!
Watch our video to see how easy it is:
Creating your podcast website
Find your podcast and import it in under 60 seconds.

Simply type in the name of your podcast - that's it.  It will import in seconds!

You've already put a lot of time, effort, and resources into creating your podcast and making it the best it can be. Getting it out there for the world to enjoy should not add to that effort. If your podcast already lives online and you host your podcast with a podcast host, it will have an RSS feed.  This is how to bring it over to SupaPass in less than a minute.

When you type in the name of your podcast, it will automatically find it (or you can paste it in the RSS feed instead) and it will import your entire podcast within a few seconds.


Customize your new website and apps with your logo and color theme.

Upload your logo (this will be shown on the top left of your website menu).
Upload your Square Logo Icon, this will be your podcast cover by default but you can change it later. The Square Logo Icon is used in your own app and the SupaPass Portal app.
Choose your main color for all the buttons and links on your site/apps.
Choose if you'd prefer light or dark theme for your brand's 'look and feel'.

View and edit your new website.
And that's it! Your website is ready for you to explore, you can rearrange or edit the blocks now or return to make changes at any time by selecting 'Website Builder' in the dashboard. You can learn more about how to customize your website here.
You can also preview what your new podcast app will look like by downloading the SupaPass Portal app from the app store on your iPhone or Android device. Login with your admin credentials in the SupaPass Portal App and you will instantly see your new podcast app created in under 5 minutes!
The next steps will be to upload and curate your content, set it up as products and continue customizing it. 
For now, you've already taken this huge step to get started right away!