Apple Small Business Program
Apple Small Business Program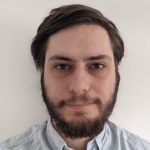 Updated by Callum
Commission in the App Store
Apple takes a 30% commission on all of your in-app subscriptions by default. This is significantly higher than the fees charged by Stripe, but can be reduced to 15% on your first $1m by enrolling in the Small Business Program. We strongly encourage you to enroll in the Small Business Program, which you can read more about on their website.
Enrol in the Small Business Program
Step 1: Accept the Paid Applications Agreement
Before you apply to the Small Business Program you must accept the Paid Applications Agreement. To check this, log into https://appstoreconnect.apple.com/ where you should be prompted to accept the agreement. You can also find your agreement status in the 'Agreements, Tax and Banking' section.

Step 2: Fill out the Enrolment form

Visit this page and login to your Apple Developer Account and complete the form.

Paid Applications Agreement
You will already have completed this from step 1. Tick 'Yes, I have accepted.'

Associated Developer Accounts
Please answer the questions related to Associated Apple Developer accounts. These are separate Apple Developer accounts that you, or your organisation, has an ownership stake in as well as organisations that have an ownership stake in your account. SupaPass does not count as an Associated Developer account for this purpose as we do not own a stake in your business and our connected accounts do not have ultimate decision making authority over your Account Holder.

If the answer to any of the 4 questions is 'Yes', then you will need the following information from the Associated Developer account to proceed:
Name (individual or organization)
Team ID
Account Holder email address
Description of relationship between you and the account
Step 3: Confirmation
You will now need to confirm that that information you have given is accurate, then click 'Submit'.
For more information please consult this article from Apple.