Registering for the Google Play Store
Registering for the Google Play Store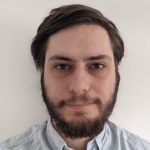 Updated by Callum
Details
Instructions
Set up a company Google Account: https://accounts.google.com/signup
Set up a developer account for that company Google account here: https://developer.android.com/distribute/console On that page, follow the steps to set up: accept developer agreement, review distribution countries and pay the registration fee.
Once that is set up, please give us access to the account. We will contact you with an email address that you need to add as a user with the following permissions: 
Please ensure you have also set up a Google merchant account with the same details: https://support.google.com/merchants/answer/188924?hl=en
Once that is set up please log into Google Play Console https://play.google.com/console and head to Users and Permissions.  Please add spdevplaystore@gmail.com as an admin user.