Registering for the Google Play Store
Registering for the Google Play Store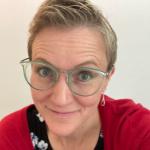 Updated by Christine
Instructions
Registering for Google Play costs a $25 one-off fee
Set up a company Google Account using this link! If you already have one, skip to step 2.
Set up a developer account for that company Google account here. This will be the owner of the Google Play Developer account, so if you're an organization we recommend that the SupaPass account holder set this up and invite additional team members later. On that page, follow the steps to set it up:

Accept the developer agreement and terms,
Review the distribution countries,
Lastly, pay the one-time registration fee.

Once that is set up, please give us access to the account: please log into Google Play Console with your new Developer Account and head to Users and Permissions from the left-side menu (near the top!).

Click on Invite New User towards the bottom right of the screen.
Add spdevplaystore@gmail.com as the email address, then under Account Permissions, select Admin (All Permissions). Lastly, click Invite User and confirm.