Submit your 'App Builder' form to build the apps in your app stores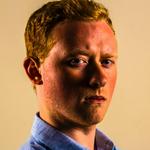 Updated by Tommy
Our App Builder form makes submitting your apps to the Apple App and Google Play Stores a breeze - we do all the heavy lifting for you. 
Head to App Builder (left menu in CUSTOMIZE section).
Fill in the form on the first Details tab, and click Save Progress.
On second Image Assets tab:

Upload a banner image (the main image shown inside your app).
Follow instructions for what's needed for the Android Notifications Icon.
Click Save Progress.

Ensure your App Icon has been added to the Branding Page (left menu in CUSTOMIZE section).
Ensure any Pricing you'll want in your build have been created in Products (left menu in COMMERCE section).
Ensure Push Notifications have been set up by creating a Firebase Account and asking us to link it to your dashboard.
Once you're sure all these steps are complete click Submit to Build Apps - this starts the magic to make your app!
Top Tip:
To review your app before you click
Submit to Build Apps
you can download the SupaPass Portal App on your
Android
or iOS* device, login with your admin email and password, and instantly see your app design within the SupaPass Portal App to preview it.
* Coming soon
Please note if you want to change any of the things in the list above you have to create a new Build which will start a new review process with the stores. Therefore we recommend you get ALL of these ready BEFORE you Submit to Build Apps.  
| | | |
| --- | --- | --- |
| | You can change these any time in the dashboard and they instantly update - you don't need a new build | You'll need a new build to update these things |
| Branding | Logo, Colour, Theme | App Icon |
| Products | Free or Secret Products | Pricing & Paid Products |
| Notifications | Sending a Push Notification | Initial set up of Push Notifications |
| App Descriptions | Info Tab Description in App & Marketing Video | App Store listing descriptions, keywords and other app store info or anything in the Details Tab of the App Builder form. |
| Content | All Content | App Banner Image, Android Notifications Image |
| Landing Page | This only affects the website | |
| Menu Extras | Soon this will not need a new build | |
Any items not listed here can probably be updated without a new build. If you'd like to check or have any questions please contact us!
Next Steps: Once you Submit to Build Apps this starts the app review process - this can take days but sometime weeks if there are issues with your content or other reasons.  We will keep you updated as soon as there are responses and our team will guide you on how to answer the reviews - we can manage this process for you. It can also be a quick seamless process if the review process goes well.  
The Details Tab 
Each field is self-explanatory, but if you want to dive into the details of the App Builder Form here they are:
App Description for Stores
In this section, you'll need to write the App Description, Short App Description and App Store Subtitle. 
For the App Description, you can write up to 4,000 characters. We recommend that you use this description to describe:
What your App is.
Who your App is for.
Why your audience should download your app.
What features your App Provides.
Information about what users can expect when they register/subscribe.
Top Tip: Please do not mention COVID-19 in your descriptions as this will cause the app to be rejected when we submit it for review.
For the Short App Description, you can write up to 80 characters. We recommend you put your central marketing message here: something strong, simple and short. This will usually be the first thing people see on your App Store Listing!
For the App Store Subtitle, you can write up to 30 characters. We recommend you put 2-3 words describing your app as simply as possible.
Categories and Keywords
In this section pick your app's Keywords from the pre-defined list.  Select what category your app belongs to for each store.
Select up to 5 options from the Keyword list that best describe the purpose and function of your app.
You can select 1 Google Play Store Category from the list provided.
You can select a Primary and Secondary Apple App Store Category from the lists provided.
Rating
In this section declare what your age rating should be. This will be checked in the App Store review process, so please be truthful in your submissions or this could result in rejection.
In the Rating dropdown list, select the Age Rating that best matches your App's content.
In the Made For Kids section, please state if your App is made for children of a certain age. If your app is not primarily made for children, leave that option on "Not Made for Kids". 
Please be aware that declaring that the app is made primarily for children may mean that the review process takes additional time. Likewise, if you have declared that your content is rated for 18+ audiences, the review process may take longer.
Important Information
In this section, please write the exact name of the company/organisation that you used to register your Apple App Store Developer Account.
Image Assets Tab
At the top of the App Builder page is the option to change tabs to Image Assets. Please upload your image assets here so that we can add these to your apps.
Banner Image
Please upload your App's banner Image here. The image should be a 16:9 landscape image, preferably a .jpg or .png file no bigger than 10MB.
Android Notifications Icon
In this space you can upload a zip file of your Android notification icons in the various sizes that we need.
To make your Android Notification Icon, you can click on the link under "make your own" to be taken to an automatic icon generator. From there you can upload your app/company logo and generate a transparent, monochrome (white) icon in a zip file. You can also select pre-made clip art from the generator and use that if you don't have an icon. 
When you have created your icon, download the zip file from the generator and upload it to the uploader in the Android Notifications Icon field.
When you're finished
Once you've entered all of the above information and images please click the Save Progress button at the bottom of the page. You will be able to edit this information at a later date.
When you have checked the above information and are ready to submit it to us, please click Submit to Build Apps. Please be aware that submitting this information is final until the Apps pass review. Once your apps have passed initial review, you will be able to edit this information but any changes that you make will require an app update, taking time for that to pass review again.
If you have made a mistake after submitting the information, you will not be able to edit the information yourself. If you need to make a change, contact success@supapass.com.