Registering for the Apple Developer program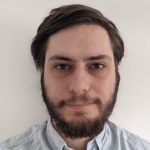 Updated by Callum
Before starting
Here are a few things to keep in mind before you register for the Apple Developer program:
You need to enroll as an Organization, not as an individual. For this you will need a DUNS number, Legal Entity Status, Legal Binding Authority and a website.
Enrolling on the Apple Developer program
Instructions
Set up a company Apple ID.
With your Apple ID, start the developer account enrollment.
Head to Users and Access to add: appdev@supapass.com as a user with Admin access so our team can access the account.
So that you can plan ahead, please note that getting registered to the Apple Developer program and getting a response can be the lengthiest part of the app-building process. It may take up to a week to hear back and, unfortunately, is entirely dependent on Apple how long the review takes. We advise doing this step ahead of anything else to get the ball rolling and ensure you have the approval sorted long before you want to go live.
What is a D-U-N-S Number?
A D-U-N-S Number is a unique nine-digit number assigned by Dun & Bradstreet for the purpose of identifying organizations on a location-specific basis. Apple and others can use this number to identify your organization.
For more information about D-U-N-S Numbers, how to request one, or find out if you already have a D-U-N-S Number please visit the Apple DUNS Support Page.
If you are not able to complete your registration through the enrollment process please contact Apple through their telephone support. To find contact information for your location,
click here.
Requesting a D-U-N-S Number
D&B may have already assigned your organization a free D-U-N-S Number. Before enrolling, use the D-U-N-S Number look up tool to see if you have one (you will have to log in with your Apple Developer login details). If your company is not listed, you'll have the option to submit your information to Dun & Bradstreet for a free D-U-N-S Number.
You will be asked for the following information when requesting a D-U-N-S Number using the D-U-N-S Number lookup tool:
Legal entity name.
Headquarters address.
Mailing address.
Your work contact information.
As part of their verification process, a D&B representative may contact you directly for more information (e.g., type of business, number of employees). Please have your business registration documents ready.