Registering for the Apple Developer program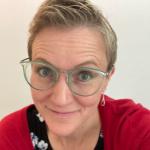 Updated by Christine
Before starting
Here are a few things to keep in mind before you register for the Apple Developer program:
You need to enroll as an Organization, not as an individual. For this you will need a DUNS number, Legal Entity Status, Legal Binding Authority and a website.
Enrolling on the Apple Developer program
Instructions
Set up a company Apple ID.

If you have a Company Apple ID already, skip to step 2.
Input your information as the account holder for your business.

Complete the 2-Factor-Authentication set-up and verify the codes sent to you by Apple
You may then be asked to accept the Apple ID Terms and Conditions.

With your Apple ID, start the developer account enrollment.

Scroll to the bottom of that page and click "Start Your Enrollment".
Login with your Company Apple ID if it prompts you to and complete the 2-Factor-Authentication.
Please fill in the personal details for the Account Holder and click Continue.

Only the Account Holder will be able to accept legal agreements and manage your Apple Developer Membership.

On the Select Your Entity Type page, please select Company / Organization and click Continue.
You will then be prompted to enter your Entity's Legal name and your D-U-N-S number. You can look up your D-U-N-S number using Apple's D-U-N-S Lookup tool.

If you know your D-U-N-S number, you can still use the Lookup tool to confirm it.
If you do not have a D-U-N-S number, Apple will allow you to forward the company details entered into the Lookup tool to Dun & Bradstreet for your Legal Entity. It can take up to 10 working days to receive your D-U-N-S number.

Once you have confirmed your D-U-N-S Number with Apple, you will be asked to provide more business details and to confirm that you have the authority to sign up for this programme on behalf of your organization.
You may then be asked to accept the Apple Developer Terms and Conditions.
Lastly, you will then need to purchase the annual membership. Choose the method that you would like to use and pay.

Once you have been enrolled, you can login to https://appstoreconnect.apple.com and head to Users and Access to add: appdev@supapass.com as a user with Admin access so our team can access the account.
So that you can plan ahead, please note that getting registered to the Apple Developer program and getting a response can be the lengthiest part of the app-building process. It may take up to a week to hear back and, unfortunately, is entirely dependent on Apple how long the review takes. We advise doing this step ahead of anything else to get the ball rolling and ensure you have the approval sorted long before you want to go live.
What is a D-U-N-S Number?
A D-U-N-S Number is a unique nine-digit number assigned by Dun & Bradstreet for the purpose of identifying organizations on a location-specific basis. Apple and others can use this number to identify your organization.
For more information about D-U-N-S Numbers, how to request one, or find out if you already have a D-U-N-S Number please visit the Apple DUNS Support Page.
If you are not able to complete your registration through the enrollment process please contact Apple through their telephone support. To find contact information for your location,
click here.
Requesting a D-U-N-S Number
D&B may have already assigned your organization a free D-U-N-S Number. Before enrolling, use the D-U-N-S Number look up tool to see if you have one (you will have to log in with your Apple Developer login details). If your company is not listed, you'll have the option to submit your information to Dun & Bradstreet for a free D-U-N-S Number.
You will be asked for the following information when requesting a D-U-N-S Number using the D-U-N-S Number lookup tool:
Legal entity name.
Headquarters address.
Mailing address.
Your work contact information.
As part of their verification process, a D&B representative may contact you directly for more information (e.g., type of business, number of employees). Please have your business registration documents ready.