Tips to creating a gorgeous intuitive discovery journey for your audience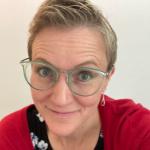 Updated by Christine
The content layout has been designed to make your content shine and look gorgeous in your professional website and apps that look and feel like Netflix or Spotify.  We do a lot of the heavy lifting but the most important thing you can do to wow your audience with a gorgeous content experience is…
🥁 drum roll 🥁
...to create popping bright professional images for your List covers. 
This is so so important we're going to say it again.
Spend time to include bright engaging images for your List covers.
Here are some great examples: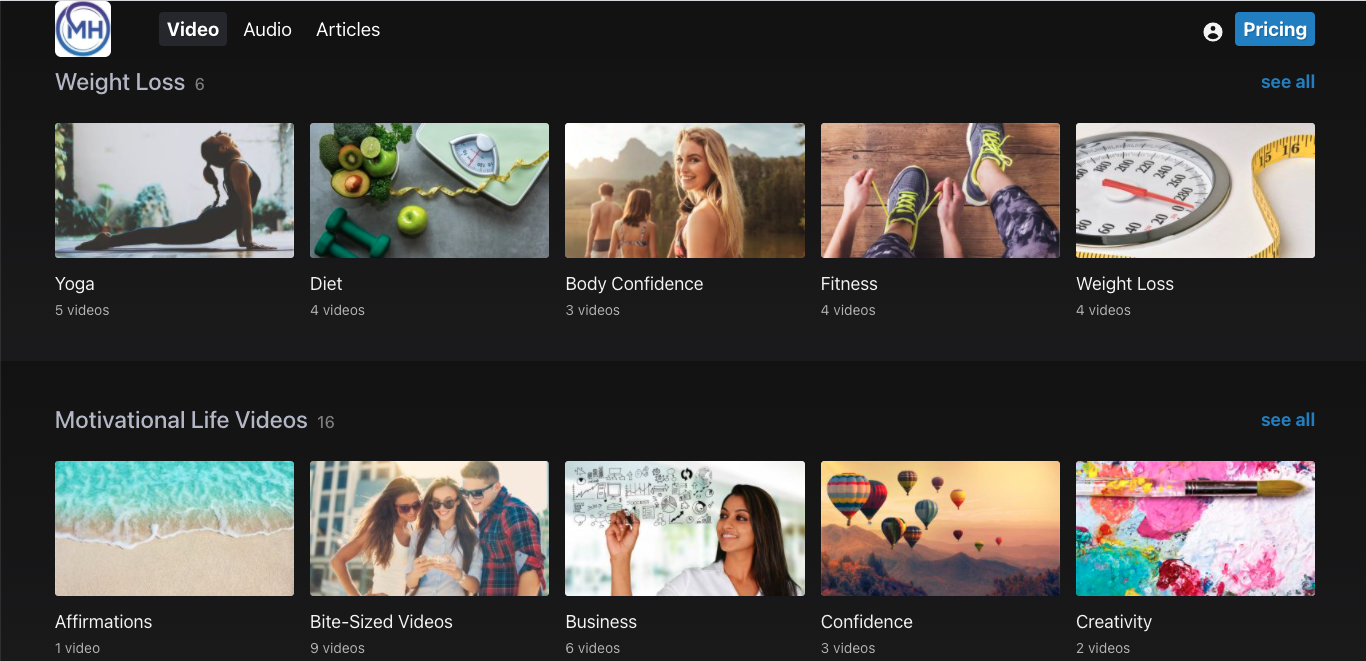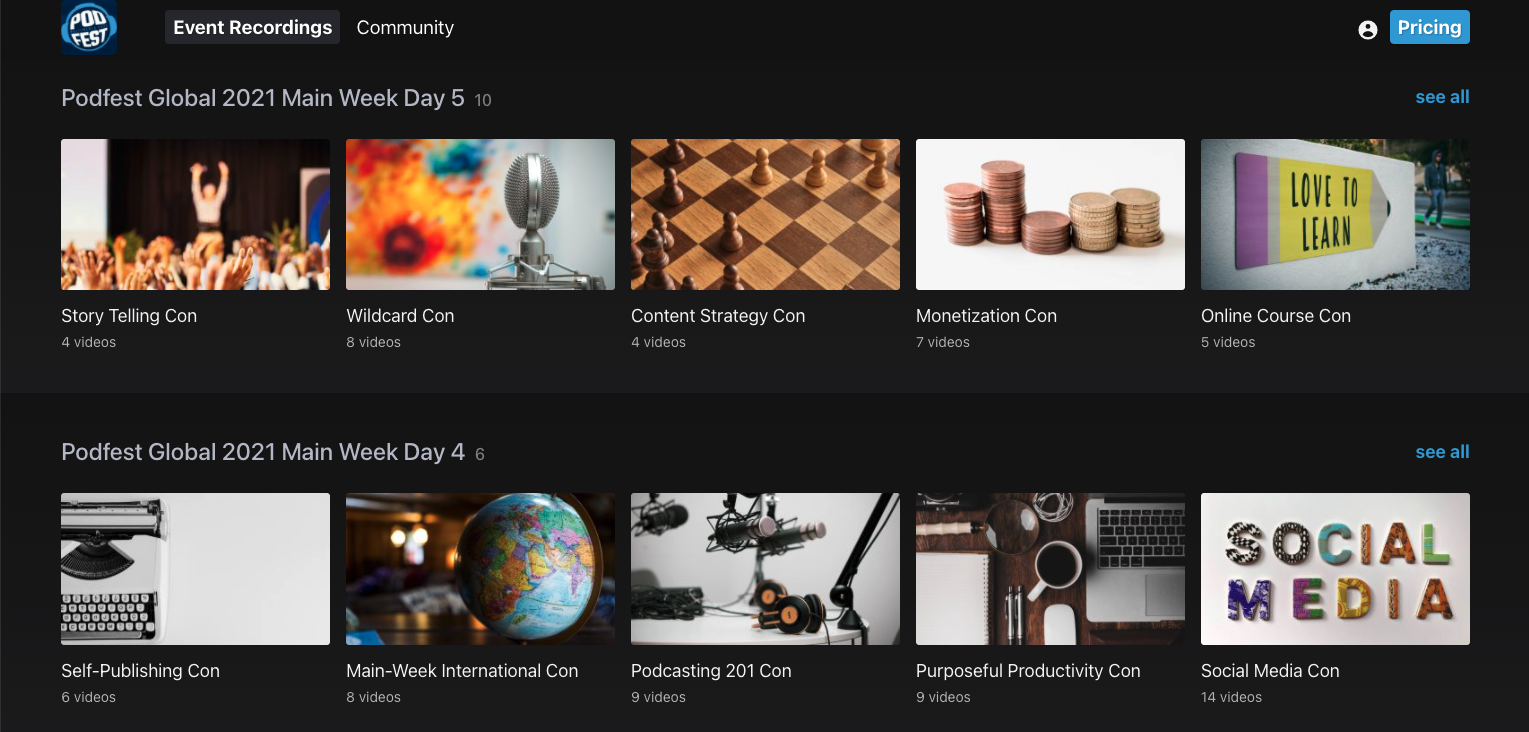 Good cover images can also brighten up the mobile apps on light and dark theme.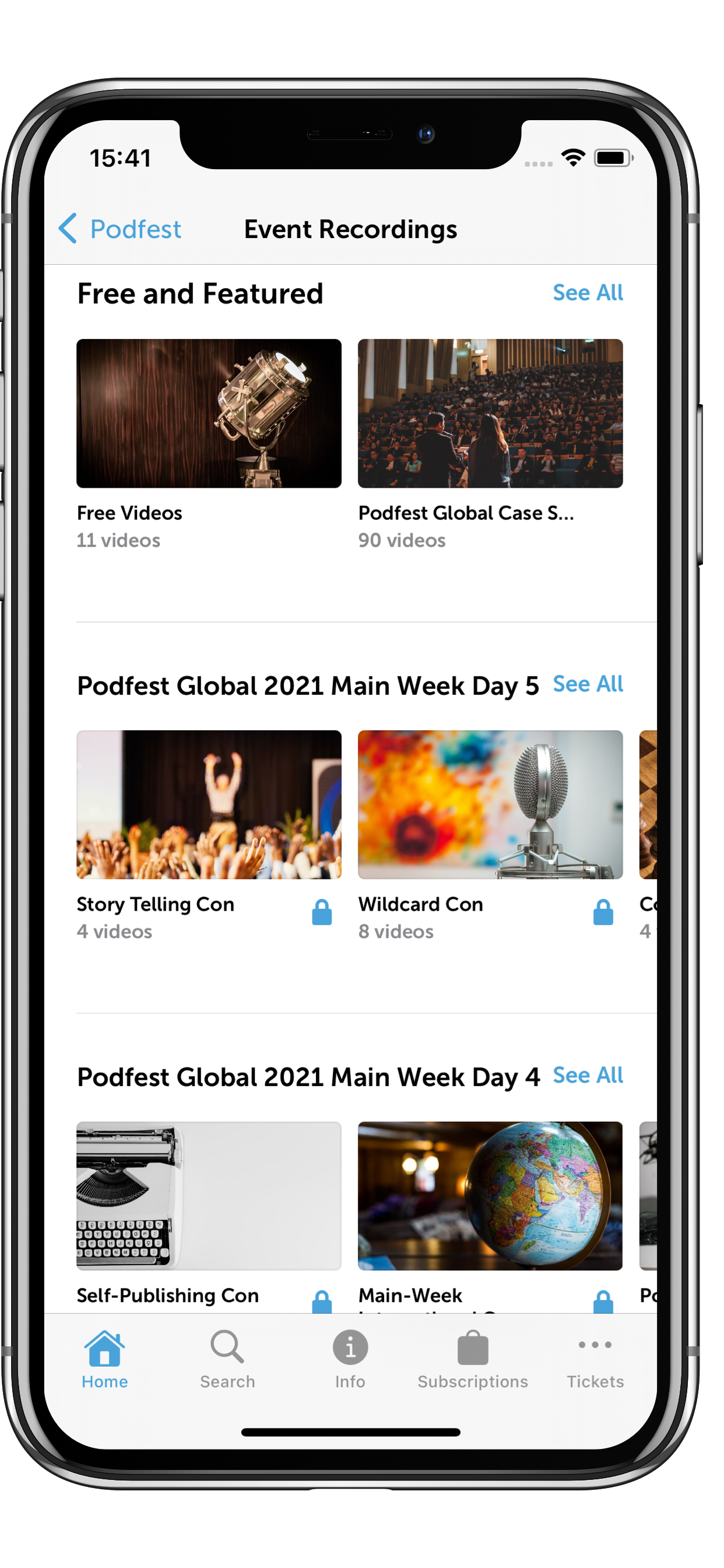 Our best advice to get amazing images is to buy some stock images or to use a free stock image gallery.  This will make ALL the difference between an ok experience and a STUNNING experience.  It's worth spending the time on this step.  
Once you have amazing images, the next step is how to use our intuitive Content Layout framework to curate your content into an easy to find experience for your users.
Our suggestions:
We make it really easy to look professional, so to accelerate you straight to a Pro, here are some Top Tips:
Don't add just one content item to a List - Lists are meant to be a list of content to ensure you're adding a few content pieces to each one.
Some List examples include: Audiobook, Playlist, TV Series, Podcast Series, Blog, Music Album, Course Module
Don't add just one List to a Section - Sections are meant to hold several Lists (between 4 and 10 is ideal) - if you only add one List your audience has to scroll a long way down the page and only sees one List on each line.  So, if you don't have a lot of content start with just one Section until you have more content and instead use Lists for your Topics.
Drive discovery by the images and keep your titles short, descriptive, and engaging.  The images should be attention-grabbing and on-topic. 
Top Tip: You can also add a Section called Featured at the top, which can showcase your top content, and also help steer your audience to the content you want them to see most.  
If you have lots of content, the best way to help your audience find it is through visual discovery where they can swipe and scroll and the images lead them to what they are looking for within only 2-3 taps.
Recommended if you have lots of content:
Add a Section called Featured at the top, to showcase your top content and steer your audience to the content you want them to see most.  
Within the Featured Section you could include a List called 'Free' where you can showcase different content items from Paid Products to use them as taster hooks for the rest of the Paid Content.  
In each Section add 4-10 Lists.  Make sure each List has at least two pieces of content, and ideally at least 5 pieces of content so they don't have to click in and out of lots of Lists to view each piece of content.
If you have lots of Products - you could name Sections the same as your Paid or Secret Products so that it's easy for your audience to find the Content that matches the product.  
Our powerful framework means you can have as many Sections and Lists you want (subscription plan depending) and organize them in whatever way makes sense for your content: per topic, chronologically, as numbered lessons, you (literally) name it! 
As your visitors browse through the content you've made free, they can immediately choose a piece, click and start enjoying. In the case of paid content, your cover images will show a little padlock indicating that it's a paid product.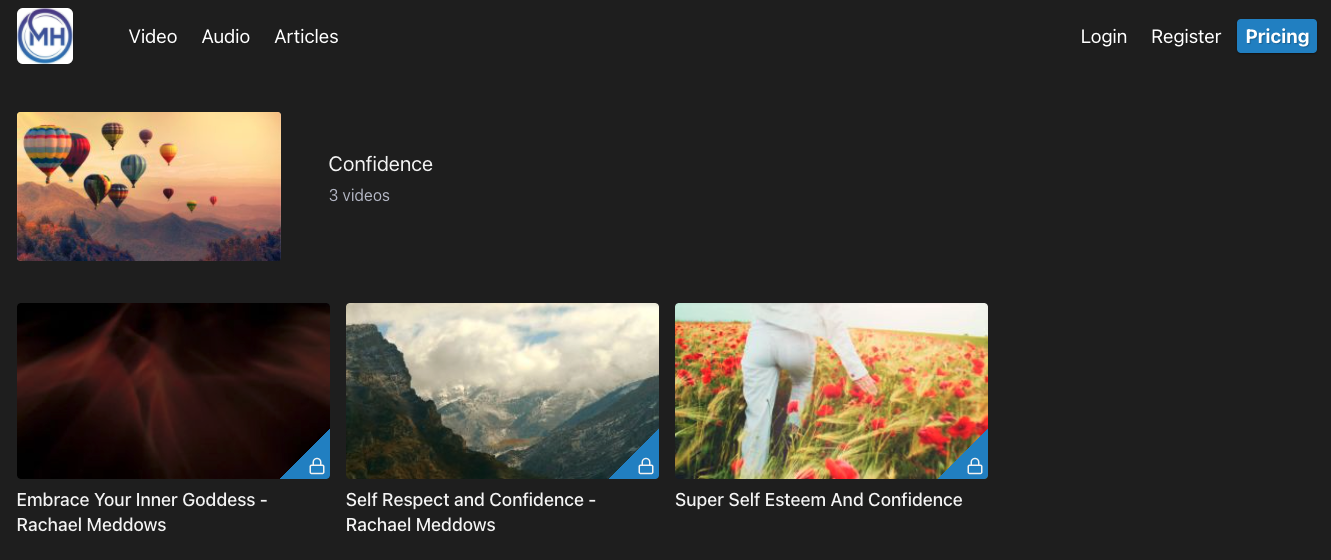 Free content is a compelling way to pique your audience's interest and motivate them to purchase to continue on behind the paywall.