Sending Emails from a Custom Email Address
Sending Emails from a Custom Email Address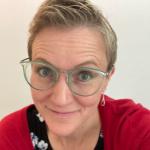 Updated by Christine
How do I send emails from a custom email address?
Sending emails from a custom email address is a feature available on our Ultimate Plan (plans start at $1,000/month).
The good news: your name will be there!
Notifications show your company name as the name sent from - most people pay little attention to the email address.
Top Tip: Send new users a message notifying them to look for emails from your service provider, SupaPass, and to add it to their contacts.
Are you looking for more without the Ultimate Plan upgrade?
You can easily set this up with an integration from SupaPass to the CRM you use (e.g. Mailchimp) via Zapier, so it automatically sends your custom emails from there.