How do I create my podcast?
How do I create my podcast?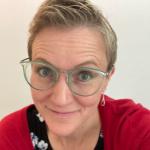 Updated by Christine
Will SupaPass help me create my podcast?
Great question! SupaPass is the tech you need to create a world-class app and website for all of your content. Think of SupaPass as the online home for your content - bringing it all together in one place. We focus on bringing you stunning technology to elevate your brand, capture your audience and keep your customers returning to your content. One of those content areas could be your podcast!
How do I create a podcast?
Ideally, you'll want a microphone, a way to capture your audio files, software to edit your podcast (some podcasters skip this), and a podcast hosting service.
You can create your podcast on your phone, or purchase thousands of dollars of equipment and use a studio with a production team. Your budget and resources will determine where to start.
With your podcast files created, the next step is to choose your podcast hosting service.
Do I need a podcast hosting service?
A podcast hosting service is recommended as they specialize in storing and delivering (think Spotify, Apple Podcasts, Google Podcasts, etc.) media files associated with your podcast. You upload your audio files to the hosting service, and after some setup, they'll deliver your podcast episodes to the destinations you determine. They make it easy for you to be in all the places!
Is SupaPass a podcast hosting service?
We are not. We are the tech for the online home for your superfans. See the next section. 😉
SupaPass is designed for your podcast superfans!
With your podcast audio files and hosting service set up, you can directly import your podcast into SupaPass in seconds using your podcast RSS feed!
Use your SupaPass Website and Apps as your call to action within your podcast episodes!
Invite your listeners to create an account that will allow them to comment on an episode, see behind-the-scenes content, become a show supporter, purchase additional content, and more.
Note: Your SupaPass subscription plan will determine access to the above options!
Top Tip:
Many of our clients begin with the
SupaPass Growth Plan
, excited to add on Apps when they are ready. Curating content for your audience is essential to make your Apps appealing from day one.
Is SupaPass just for podcasters?
Not at all! We've been helping entrepreneurs like you for 10 years!