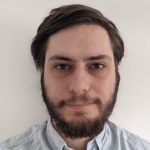 Updated by Callum
Set up the SupaPass Trigger
Choose app and event: Select "New Subscription" as the Trigger Event.
Choose account: select the account you want to use.
Top Tip: Don't forget to name each connection clearly - we suggest using the app's name as the connection name!
Set up trigger: Under the Zap Name field give your Zap a name - make it descriptive so you can find it easily in the logs inside your SupaPass account dashboard e.g. "New Subscription"
WARNING: Leave the Receive Historic Data On First Trigger field set to "False" - there's a warning note underneath explaining why. We recommend only changing this if you are familiar with using Zapier and don't have many historic users to pull into your CRM.
Test Trigger: Click continue, just to check everything is working. If not, check all the previous steps carefully, and if the problem persists contact us at support@supapass.com
Set Up The Action To Your CRM of Choice
Once again select the "Add/Update Subscriber in Mailchimp" (or your CRM's equivalent), connect to your CRM account as described above.
Set up action: Select your audience as before. The New Subscription trigger offers more fields that you could consider using as tags. Again you can see a full list under the "Custom" tab in the dropdown when clicking on the tag field. 
Select Email Address under the Subscriber Email field - it is mandatory.
Under the Tag(s) field we recommend using these 4 fields as tags: 

Product Name
Coupon Code
Free Trial

Coupon Code and FreeTrialApplied will only appear as tags in your CRM if the use has a code or a free trial applied to their subscription, keeping your CRM interface clutter free.

Payment Provider

Payment Providers are coded as follows : 'S' = Stripe; 'A' = Apple, 'G' = Google and show you where your users made their subscription from (Web, iOS and Android apps respectively).
You do not have to assign first name or any user-related data - if the New Subscription trigger is firing, your user is already in your CRM!
When you are finished setting up the action should look like this.
Test and turn on!