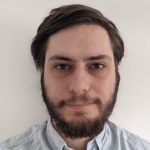 Updated by Callum
What are unique code links?
Unique invitation links are urls that, when clicked by a user, automatically validate an access code for paid content. This means that new users only need to complete their registration with an email address and a password, whilst previously registered users get access to content straight away.
Unique invitation links are really useful for when you're distributing access codes to a large group of people, but don't want the codes to be shared widely outside of your intended audience. Unique invitation links are generated in the CSV export of code batches.
Creating a code batch
Code batches allow you to generate a spreadsheet with a number of unique codes. These codes have the same effect as the template (duration, product access etc...) but each one can only be used by one user. This is useful as it allows you to distribute one code to each user in a group and prevents them from sharing the code outside of the target group.
To create a Code Batch:
Click 'Create Code Batch'
Enter the number of codes you wish to generate and a redemption date
Set redemption limits for each code
Click 'Save + Download'
A .csv file will download to your computer, you can download this again or generate a new batch at any time from the Code Template.