Automating common tasks through Zapier
Automating common tasks through Zapier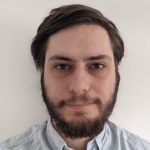 Updated by Callum
Save time! Automatically update your CRM or mailing list with your audience data, status and email addresses
We created a custom integration with the popular integration platform, Zapier, to help you update and manage your email lists automatically in the other services you use in your ecosystem. (commonly supported CRMs include Mailchimp, Drip).
After connecting SupaPass to Zapier we recommend setting up 5 different 'Zaps' for access to the information you'll need to get the most out of your user base:
New User* - Add users to your CRM when they register an account on your SupaPass website or app.
Update User - if your user changes their information, such as a new email address or username.
New Subscription - When your user purchases a new product.
End Subscription - When your user's subscription to a product ends.
Delete User* - When a user requests deletion from your SupaPass powered site/app they are also removed from your CRM lists, in accordance with data and privacy laws.
* These Zaps are mandatory. New User allows you to collect user information for the other Zaps, whilst Delete User is required to remain compliant with relevant GDPR legislation. Once set up, please keep these Zaps on.