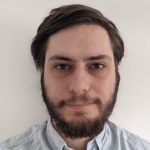 Updated by Callum
The activity tab allows you to generate reports showing how often your content is played and who are your most active users within a given time period. By tracking the number of plays you can see which content performs best and tailor your future releases.
This feature is in Beta and only currently includes Audio activity.
Activity by Content
The first activity screen shows a table of content plays below the filter options. The default table lists your audio content by number of plays.
Use the filters at the top of the page to refine your results by Date and by type, such as by title or List.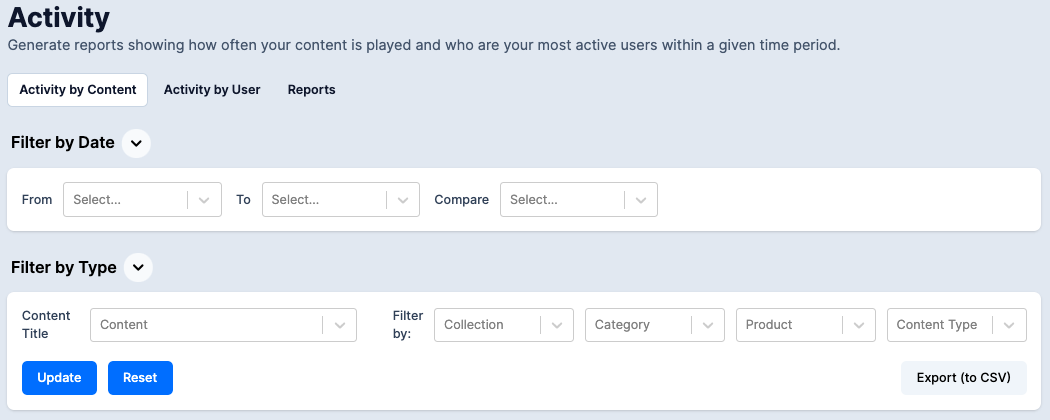 Activity by User
Find out how much your biggest fans are engaging with your content using the Activity by User tab. Apply filters to the results to get deeper insights, just like you can with the Activity by Content tab.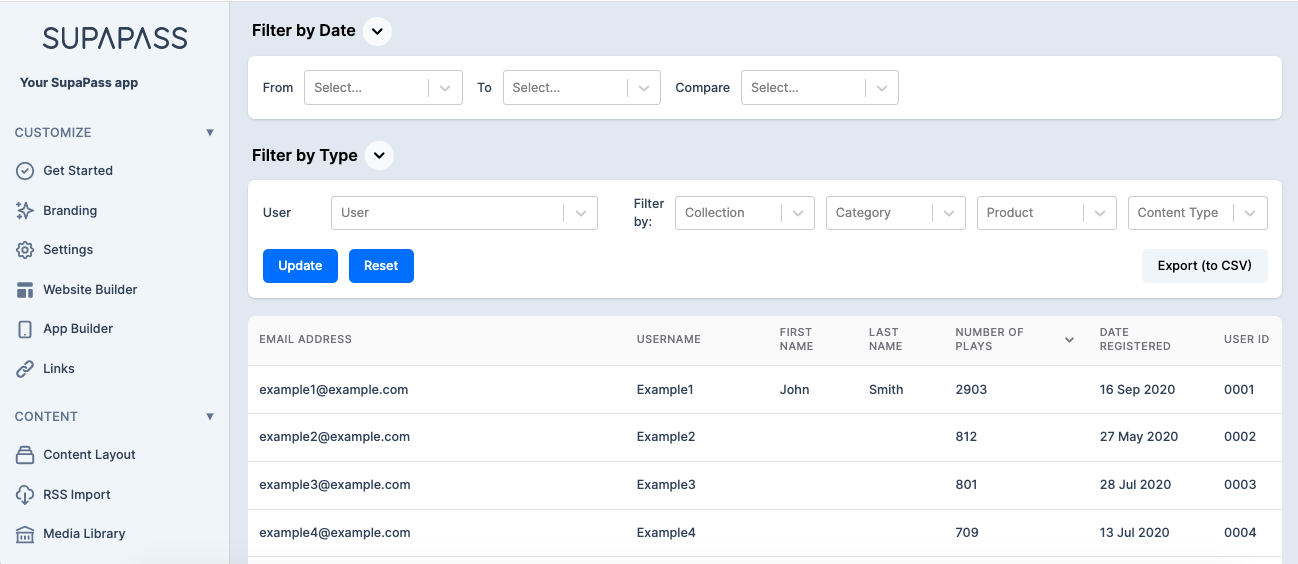 Exporting Reports
Each tab comes with an Export to CSV button. Clicking it will generate a .csv export that you can download and use with your preferred spreadsheet software, these reports can be downloaded again at any time from the reports tab.