Customizing your Website Footer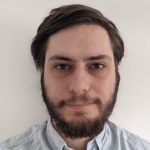 Updated by Callum
The default footer
Many apps and websites now use infinite scroll technology to constantly serve new content, so we don't often consider just how important a traditional website footer can be. Website footers appear on every page of your website and usually contain some of the most important information for your users. You can access information about the footer by clicking Links from the left menu in the Dashboard.
Your SupaPass website footer includes many of these important links by default, such as the link for Tech Support and the General Terms and Privacy of the website. As you add to your website we will automatically add new links to your footer, such as links to your mobile apps. The first group of links will always contain these default links and will include the following depending on what you have set up:
Tech support (always shows)
FAQ
Terms & Privacy
SupaPass/General Terms and Privacy
iOS app link
Android app link
You can view a preview of the current footer structure at any time on the Links tab.

Customizing your footer
Now that you're familiar with the default footer links you can begin to think about what else you might like to include in your footer such as custom links, additional text and social icons to your footer.
Footer Link Groups
Footer Link Groups are used to group together related links in your footer. The default links will always appear in the first group that you create, you can choose to add more links to this group or create a new group for your other links. To create a group:
Click 'Create Footer Link Group'

Enter an optional title for the group and click Create Footer Link Group (you can rename this later)
Click the Add Link button to create a new footer link. You need to give a title for your link, plus a valid url. This can be either be a full URL e.g. https://www.supapass.com/, or a partial link to somewhere on your web site e.g. /collections/123.
Organise your links and groups:

You can reorder links within a group by clicking the up and down arrows
You can delete links by clicking the X
You can move groups by dragging the box up and down the page
You can delete the group by clicking the trashcan
Footer Text
The Footer Text allows you to add important notices to your footer that you want to be displayed on every page. You could put anything in the footer text, but here are some examples of what you could include:
Copyright notice
Company address
Professional or charity registration details
A brief company mission statement
Social Media Links
You can also include icons in your footer that connect to social media pages. We currently support the following icons:
Twitter
Facebook
Instagram
Linkedin
Other (generic symbol for another website)
Want us to include a different icon in a future release? Email us a request!
To add a Social Media Link:
Click Create Social Media Link


Select the social media network from the drop down menu
Copy and paste the URL of your social media page
Add some hover over text, this is what will show on the website when the mouse hovers over the icon.