Creating Pricing Plans for your Paid Products
Creating Pricing Plans for your Paid Products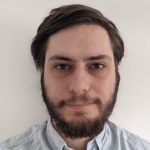 Updated by Callum
Before you create pricing plans you need to ensure you've:
Once those are done it's really easy to add pricing to your products!
Top Tip: You can check if you've linked your accounts by clicking 'Payment Stores' on the left menu. Linked stores display a green tick.
Add Pricing Plans to your Products
Head to Product (left menu in COMMERCE section).
Scroll down to the product you want to price (or Create Product to add a new Paid product). 
Click Pricing button 
For each store you've linked you can create monthly or yearly subscriptions and on your website you can also create one-time purchase price plans.  You can have more than one price plan per store on the product. 
Click plus button for the pricing plan you want to create.
Set the price and currency (on Apple you don't need to set currency as it will automatically set a currency for that tier in every localised app store).

Click here

to see which currencies are currently available.

Set whether the price is available or not with the toggle.
Add an optional internal note and click Create plan.
Your price has now been created. Stripe prices are available immediately in your Stripe account. 
Warning: DO NOT edit them within Stripe to avoid issues with the product - only edit them in your SupaPass Admin Dashboard!
Your mobile prices need to be added to a new build and sent to the app stores for approval by Apple and Google, so that will take a few days for the change to show in your apps. If you have questions, please contact us.