Start by uploading your files in one go
Start by uploading your files in one go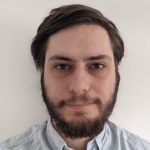 Updated by Callum
The easiest place to get started is to upload all your files to the Media Library. To upload multiple files:
Head to Media Library (left menu in CONTENT section)
Click Upload (top right button)
Drag and drop a group of files into the Drag n drop section (or click Select Files)
Your files will continue to upload while you navigate around the dashboard. The progress bar will show how many files are remaining and when the uploads have finished.
And that's it!
Once the files are uploaded it's much easier to create your Content because instead of waiting to upload a file each time you can simply find it in your Library already uploaded in your SupaPass Admin Dashboard, so it's really easy to add content quickly.  
This is definitely our recommended route for adding your content! 
Top Tip: you may want to do this in batches of files instead of all at once.  Depending on the size of the files you can judge this yourself.  E.g. 20 images can take seconds. 5 very long video files can take minutes.  
Next you'll need to turn your files into Content which you'll need to do from the Content Layout screen.