Steps to set up your website
Steps to set up your website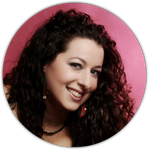 Updated by Juliana Meyer
Setting up your website is easy! Watch the video to see how you can create your podcast & membership site within 3 minutes.
To build your website you'll basically need these 6 steps:
Design your landing page and site branding.

Now your website feels like yours - this can take anywhere from 10 minutes to a couple of hours.
Decide what type of access you want for each content (free, logged in, paid, secret).
Now you have all your content in one place!  
This can take 30 seconds if you only have a podcast RSS feed, or a few hours if you have 100 videos to upload (It's like creating content on YouTube, except with SupaPass you can drag and drop all your file uploads at once to save you time!).
Do you have lots of content not from an RSS feed? We have a service that can help you upload large collections of files. Please email
success@supapass.com
for more information.
If you want paid products, link your Stripe store and add pricing.

This only takes a few minutes.
Decide if you want to turn on comments on your paid/secret or free products.

Takes 5 seconds.
Now you're ready to go live, let's point to your own website URL with your DNS settings. 

This only takes about a minute (although can take 24-48 hours to see the change).
And that's it!  So if you only have a podcast, this can all be done in less than an hour! 
See our step by step guide for getting your podcast website live within minutes.