Setting up your website on your own domain or subdomain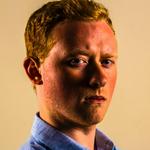 Updated by Tommy
Before we start...
Congratulations! If you've followed the step by step guide, by now you've completed the steps for getting your site and apps ready with your content, products and design, and now it's time to go live on your own website URL!
Your website can be on your own website domain so it's on your own custom website link.
You will need:
A website URL you have bought from a domain host (you will not need website hosting with them, only domain hosting - we do the website hosting part!)
Your login details to your domain host so that you can change one line in your DNS settings.
Your domain options
You have three choices on where you may want to host your website:
CUSTOM DOMAIN: 
Your own website domain e.g. https://yourbrandname.com
CUSTOM SUBDOMAIN:
A subdomain of your existing website if you want your 'SupaPass powered website' to be the 'Content and Members Hub' of your main website but not the main URL e.g. https://app.yourbrandname.com
FREE SUPAPASS SUBDOMAIN:
A free subdomain with SupaPass, so you don't have to buy a URL with a domain host.  This is free to use and included in your service with us e.g. https://yourbrandname.supapass.io
Setting up a free subdomain is really easy. Check out our guide to setting up your free supapass.io website to get your website live in 10 seconds!
Setting up your own domain or subdomain
To change your website URL to an existing domain you own or a subdomain on an existing site, you'll need to change or add a record to your DNS settings so that they point to us.
First, log in to your domain host. Navigate to your domain host's DNS settings. For some domain hosts, you may need to open the Advanced DNS Settings option.
From there, create a new record in the DNS settings. Depending on whether you are pointing your domain or a subdomain to your SupaPass site, please look at the respective instructions below.
For Domains (Example.com:):
Create an A record
Add the Name field (The required value of Name could vary from provider to provider. In most cases, you would use @ or yourdomain.org. It may also not be required, in which case it would be blank.)
Change the Value field to add the following IP address: 76.76.21.21
Set the TTL (Time To Live) to as low as possible. (or enter 300 seconds for 5 minutes)
For Subdomains (example.example.com: app.runsmarter.online):
Create a CNAME record
Add the domain prefix in the Name field (app., my., etc)
Add the following address to the Points To field: cname.vercel-dns.com (Points To may also be Value, see the above instructions)

If the record requires an IP address, add 76.76.21.21

Set the TTL (Time To Live) to as low as possible. (or enter 300 seconds for 5 minutes)
It is important that there is only ONE A record for your domain.  After making the new domain record, please check on the DNS settings to see that there are no conflicting records. For example, make sure there is only one A record and that it contains the correct Name field. If you're unsure if things are looking right, feel free to email us a screenshot of all the records
Once the record has been saved, use https://dnschecker.org/ to see if the change has been successful. You should see the results being pointed to either 76.76.21.21 or cname.vercel-dns.com.
If the change is successful, make sure to email us so that we can complete the setup and push the site to live. (Note: this step is essential for your URL to work)
Next, please also update your Custom Domain field in your SupaPass Admin Dashboard. Head to the Settings tab in the left menu in your SupaPass Admin Dashboard to update the Custom Domain.
Your Checklist
So, to recap, here's your checklist:
Add one line change in your DNS settings in your domain host.
Update the "Custom Domain" field in Settings in your SupaPass Admin Dashboard.
Email us so we can complete the change on our end.
Please note: Once those steps are complete, the changes can take 24-48 hours to take effect and for your site to be live.