Checklist: Building Your Apps - Start to Finish
Checklist: Building Your Apps - Start to Finish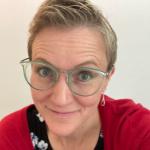 Updated by Christine
Your stunning native apps are within reach! With your SupaPass subscription plan that includes Apps, you're on your way to being able to say, "Download my app!" Use this article as a map for the steps to creating your apps. Start at step 1 and work your way through!
Set Aside Time. The setup for your mobile app(s) includes steps external to SupaPass that we have no control over. For example, registration for the Apple Developer program is sometimes lengthy, entirely dependent on how long the Apple Review takes. If an iOS app is in your future, we recommend setting that account up early.
Your Action Items: Building Apps
Review this article that outlines the accounts needed to get started. It also highlights ongoing costs. (Reading)
Register for the Apple Developer Program (Action Items)

If applicable, enroll in the Apple Small Business Program

Invite SupaPass to Your Apple Developer Account (Action Items)
Link to your Apple App Store in the SupaPass Admin Dashboard (Action Items)
Register for the Google Play Store (Action Items)
Ensure you have a Google Merchant account with the exact details of your Google Play store! (Action Items)
Register for Firebase (Action Items)
Link to your Google Play Store in the SupaPass Admin Dashboard (Action Items)
If you still need to, be sure to complete the setup and product creation & content curation of your site - this is helpful for app screenshots and to show off your content at app submission time. Try these videos to assist with your SupaPass site setup! (Action Items)
Fill in your 'App Builder' form to SupaPass to notify us you are ready for your apps to be built in the app stores - wait to submit, and pay close attention to our tips and details in the linked article!
Review your app before submission by downloading the SupaPass Player on your Android or iOS device (Action Items)
Happy? Then tap Submit on your App Builder form mentioned in Step 10! 🎉
What happens when the App Builder form is submitted?
Once you've tapped submit, we consider the submission final, and we'll begin our magic!
Things to note:
We only entertain changes once your app has finished the review process. Once your app has made it through review, you'll be able to make changes, noting that any modifications will require an update to the app and additional time to pass the review process again.
We may clarify some information with you as we build and submit your app(s) for review. 
We are as excited as you are about your app(s)! 🎉