How do Automated Notifications work?
How do Automated Notifications work?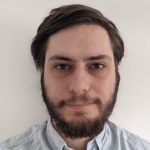 Updated by Callum
What are Automated Notifications and how do I send them?
Automated notifications inform your existing users and social media followers about new content with just one step. Simply turn on the 'Send an email/push notification' toggle when creating content, enter a custom message and post the content.

Where are Automated Notifications sent?
Automated notifications are sent to multiple audiences depending on your SupaPass plan and setup.
Notifications are sent out by:
Email to all your users, unless they opt out. Email notifications don't require any set up.
Push notifications to mobile app users that opt in to receive push notifications. You must have a SupaPass mobile app and a firebase account to use this feature, but no additional set up is required.
To social media via our Zapier integration.