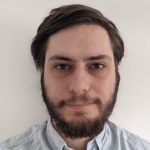 Updated by Callum
Firebase is needed for your app to be able to send push notifications. Firebase registration is free.
Instructions
Visit the Firebase website and login with your business Google account that you set up earlier for the Play Store. If you don't have a Google account, you can create one using 'Create account' button.
Once logged in, create a project, name the project as your App name where possible.
Select the option 'Set up Google analytics for my project and follow the instructions to configure Google Analytics.
From the Firebase homepage, select the settings cog icon and click 'Users and permissions'
Select 'Add member' and invite the email spdevplaystore@gmail.com with "Editor" access.